1. Remove power and all other cables from the television.

2. Ensure the bench top is clean, any debris on the bench top could scratch the LCD panel or front plastic panel resulting and a very expensive repair. Lay unit on its side with the protective Mylar sheet still covering the LCD panel if available. You may use some other soft flat material as protection over the LCD Panel while servicing the unit.

3. Remove the five (5) screws from the bottom of the base as indicated in Red.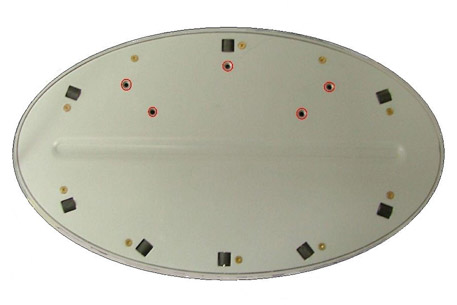 4. Remove the two screws in the plastic cover of the base tilt arm (highlighted in red).




5. This is the tricky part; CAREFULLY insert a screwdriver into the space on the side of base tilt arm between the metal and the plastic. Lift up gently, moving the lower cover apart from the upper cover, you will hear a snap when the plastic clips inside the cover release.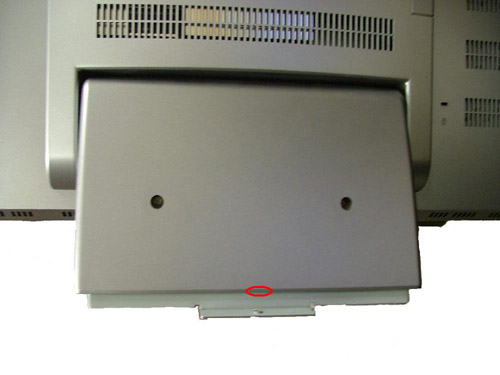 6. Remove the four (4) screws (two on each side of the mount assembly) securing the base tilt arm to the displays (in red circles) below.